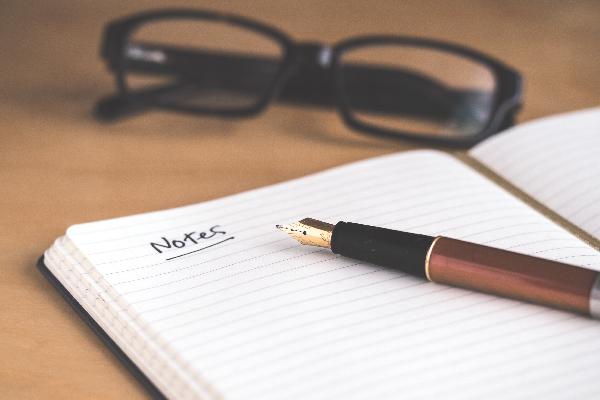 Message Notes to Print
2/7/2021
How it's supposed to be... PARTY ON!
""The kingdom of heaven is like a king who gave a wedding banquet for his son. He sent his servants to summon those invited to the banquet, but they didn't want to come. Again, he sent out other servants and said, 'Tell those who are invited: See, I've prepared my dinner; my oxen and fattened cattle have been slaughtered, and everything is ready. Come to the wedding banquet.' "But they paid no attention and went away, one to his own farm, another to his business, while the rest seized his servants, mistreated them, and killed them. The king was enraged, and he sent out his troops, killed those murderers, and burned down their city. "Then he told his servants, 'The banquet is ready, but those who were invited were not worthy. Go then to where the roads exit the city and invite everyone you find to the banquet.' So those servants went out on the roads and gathered everyone they found, both evil and good. The wedding banquet was filled with guests. When the king came in to see the guests, he saw a man there who was not dressed for a wedding. So he said to him, 'Friend, how did you get in here without wedding clothes?' The man was speechless. "Then the king told the attendants, 'Tie him up hand and foot, and throw him into the outer darkness, where there will be weeping and gnashing of teeth.' "For many are invited, but few are chosen."" Matthew 22:2-14 CSB
1. Need to _____________ the invitation.
"See! I stand at the door and knock. If anyone hears my voice and opens the door, I will come in to him and eat with him, and he with me. "To the one who conquers I will give the right to sit with me on my throne, just as I also conquered and sat down with my Father on his throne. "Let anyone who has ears to hear listen to what the Spirit says to the churches."" Rev. 3:20-22 CSB
2. Need to _____________ to the invitation.
""Therefore let all the house of Israel know with certainty that God has made this Jesus, whom you crucified, both Lord and Messiah." When they heard this, they were pierced to the heart and said to Peter and the rest of the apostles, "Brothers, what should we do?" Peter replied, "Repent and be baptized, each of you, in the name of Jesus Christ for the forgiveness of your sins, and you will receive the gift of the Holy Spirit." Acts 2:36-38 CSB
3. Need to be _______________ .
""Knowing the correct password—saying 'Master, Master,' for instance—isn't going to get you anywhere with me. What is required is serious obedience— doing what my Father wills. I can see it now—at the Final Judgment thousands strutting up to me and saying, 'Master, we preached the Message, we bashed the demons, our God-sponsored projects had everyone talking.' And do you know what I am going to say? 'You missed the boat. All you did was use me to make yourselves important. You don't impress me one bit. You're out of here.'"
Matthew 7:21-23 MSG
Sermon In A Sentence:
God's INVITATION: not come and ___________, but come get to ___________.
Copyright &copy 2021 ChurchTrac Software, Inc.